Biography
John Holland Cazale (/kəˈzeɪl/; Italian pronunciation: [kaˈdzaːle]; August 12, 1935 – March 12, 1978) was an American actor. He appeared in five films during six years that were nominated for the Academy Award for Best Picture: The Godfather, The Conversation, The Godfather Part II, Dog Day Afternoon, and The Deer Hunter. He appeared in archival footage in The Godfather Part III, also nominated for Best Picture, making him the only actor to have this multi-film distinction. From his start as a theater actor, he became one of Hollywood's premier character actors, starting with his role as the doomed, weak-minded Fredo Corleone opposite longtime friend Al Pacino in Francis Ford Coppola's film The Godfather and its 1974 sequel. Cazale chose to continue acting despite being diagnosed with lung cancer. He died in New York City on March 12, 1978, shortly after completing his role in The Deer Hunter. Theatre producer Joseph Papp called Cazale "an amazing intellect, an extraordinary person and a fine, dedicated artist". A film documentary tribute to Cazale, I Knew It Was You, was screened at the 2009 Sundance Film Festival Description above from the Wikipedia article John Cazale, licensed under CC-BY-SA, full list of contributors on Wikipedia.
Photo Gallery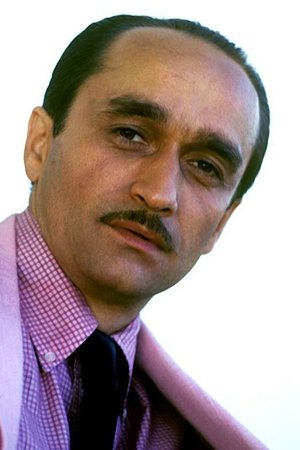 Filmography
Movie Name
Release Date

Spanning the years 1945 to 1955, a chronicle of the fictional Italian-American Corleone crime family. When organized crime family patriarch, Vito Corleone barely survives an attempt on his life, his youngest son, Michael steps in to take care of the would-be killers, launching a campaign of bloody revenge.

1972-03-15

In the continuing saga of the Corleone crime family, a young Vito Corleone grows up in Sicily and in 1910s New York. In the 1950s, Michael Corleone attempts to expand the family business into Las Vegas, Hollywood and Cuba.

1974-12-20

Surveillance expert Harry Caul is hired by a mysterious client's brusque aide to tail a young couple. Tracking the pair through San Francisco's Union Square, Caul and his associate Stan manage to record a cryptic conversation between them. Tormented by memories of a previous case that ended badly, Caul becomes obsessed with the resulting tape, trying to determine if the couple are in danger.

1974-04-07

Based on the true story of would-be Brooklyn bank robbers John Wojtowicz and Salvatore Naturale. Sonny and Sal attempt a bank heist which quickly turns sour and escalates into a hostage situation and stand-off with the police. As Sonny's motives for the robbery are slowly revealed and things become more complicated, the heist turns into a media circus.

1975-09-21

A group of working-class friends decides to enlist in the Army during the Vietnam War and finds it to be hellish chaos -- not the noble venture they imagined. Before they left, Steven married his pregnant girlfriend -- and Michael and Nick were in love with the same woman. But all three are different men upon their return.

1978-12-08

John Cazale was in only five films - The Godfather, The Conversation, The Godfather, Part Two, Dog Day Afternoon, and The Deer Hunter - each was nominated for Best Picture. Yet today most people don't even know his name. I KNEW IT WAS YOU is a fresh tour through movies that defined a generation.

2009-01-16

A comedy short which pokes merry anarchistic fun at such quintessential American institutions as mom, baseball, and apple pie. It features an early appearance from actor John Cazale.

1962-04-12

A documentary on the making of the three Godfather films, with interviews and recollections from the film makers and cast. This feature also includes the original screen tests of some of the actors for "The Godfather" film, and some candid moments on the set of "The Godfather: Part III."

1990-07-12

The multigenerational saga of the rise and fall of the Corleone crime family. Story is told in chronological order, and numerous scenes that were deleted from each film have been restored.

1992-10-17

Widely regarded as one of the greatest films of all time, this mob drama, based on Mario Puzo's novel of the same name, focuses on the powerful Italian-American crime family of Don Vito Corleone (Marlon Brando). When the don's youngest son, Michael (Al Pacino), reluctantly joins the Mafia, he becomes involved in the inevitable cycle of violence and betrayal. Although Michael tries to maintain a normal relationship with his wife, Kay (Diane Keaton), he is drawn deeper into the family business.