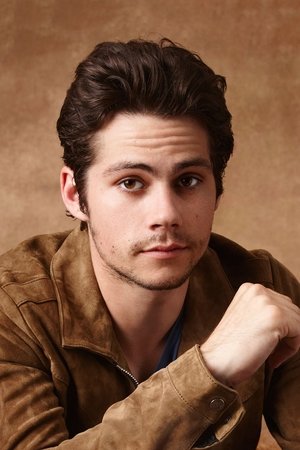 Biography
Dylan O'Brien is an American actor and musician. He co-stars as Stiles in the MTV series Teen Wolf. He also co-starred in the film High Road, and starred in the film The First Time, with Britt Robertson.
Photo Gallery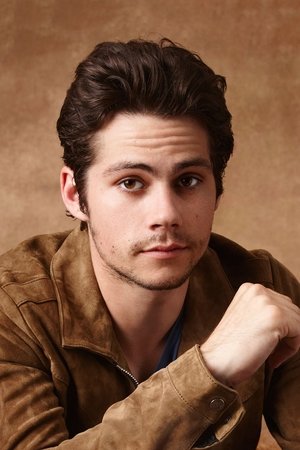 Filmography
Movie Name
Release Date

Dave, a high school senior, spends most of his time pining away over a girl he can't have. Aubrey, a junior with artistic aspirations, has a hot boyfriend who doesn't quite understand her or seem to care. Although they go to different schools, Dave and Aubrey find themselves at the same party. When both head outside to get some air, they meet. A casual conversation sparks an instant connection, and, over the course of a weekend, things turn magical, romantic, complicated, and funny as Aubrey and Dave discover what it's like to fall in love for the first time.

2012-10-19

Directed by Matt Walsh, a co-founding member of world-renowned comedy troupe Upright Citizens Brigade, High Road showcases a totally improvised script about Glenn "Fitz" Fitzgerald (James Pumphrey), a young man whose loyalties are split among his band, his girlfriend Monica(Abby Elliottt) and selling drugs. After his band breaks up, Fitz finds himself dealing drugs out of his garage and bonding with 16-year-old neighborhood kid Jimmy (Dylan O'Brien). As his former band mates (Zach Woods, Matt L. Jones, Lizzy Caplan) begin finding success and one of his drug deals goes awry, Fitz hits the road with Jimmy. Amid car chases, guns, broken bones, sassy cabbies and a suspicious doctor (Horatio Sanz), Fitz has to navigate their way to safe harbor--and he doesn't even know about the surprise Monica has in store for him back home!

2012-03-06

Two recently laid-off men in their 40s try to make it as interns at a successful Internet company where their managers are in their 20s.

2013-06-07

Set in a post-apocalyptic world, young Thomas is deposited in a community of boys after his memory is erased, soon learning they're all trapped in a maze that will require him to join forces with fellow "runners" for a shot at escape.

2014-09-19

Thomas and his fellow Gladers face their greatest challenge yet: searching for clues about the mysterious and powerful organization known as WCKD. Their journey takes them to the Scorch, a desolate landscape filled with unimaginable obstacles. Teaming up with resistance fighters, the Gladers take on WCKD's vastly superior forces and uncover its shocking plans for them all.

2015-09-18

The cast of MTV's 'Teen Wolf' teams up with Funny or Die and gives Charlie Brown a spooky twist.

2011-10-31

A story set on the offshore drilling rig Deepwater Horizon, which exploded during April 2010 and created the worst oil spill in U.S. history.

2016-09-30

Thomas leads his group of escaped Gladers on their final and most dangerous mission yet. To save their friends, they must break into the legendary Last City, a WCKD-controlled labyrinth that may turn out to be the deadliest maze of all. Anyone who makes it out alive will get answers to the questions the Gladers have been asking since they first arrived in the maze.

2018-01-26

Following the murder of his fiancée, Mitch Rapp trains under the instruction of Cold War veteran Stan Hurley. The pair then is enlisted to investigate a wave of apparently random attacks on military and civilian targets.

2017-09-15

After a chance encounter with a man forgotten from his youth, Fred literally and metaphorically journeys into his past.

2019-11-21

A young "street soldier" must choose between his mentor, working for the crime syndicate who has taken care of him, and a 15-year-old runaway girl they have enslaved.

On the run in the year 1987, Bumblebee finds refuge in a junkyard in a small Californian beach town. Charlie, on the cusp of turning 18 and trying to find her place in the world, discovers Bumblebee, battle-scarred and broken. When Charlie revives him, she quickly learns this is no ordinary yellow VW bug.

2018-12-21

A young man learns how to survive a monster apocalypse with the help of an expert hunter.