Biography
Christopher Charles Mintz-Plasse (born June 20, 1989 height 5' 7½" (1,71 m)) is an American actor known for starring in films such as Superbad, Role Models, Year One, and Kick-Ass. Description above from the Wikipedia article Christopher Mintz-Plasse, licensed under CC-BY-SA, full list of contributors on Wikipedia.
Photo Gallery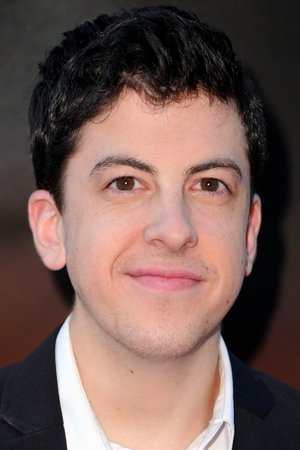 Filmography
Movie Name
Release Date

As the son of a Viking leader on the cusp of manhood, shy Hiccup Horrendous Haddock III faces a rite of passage: he must kill a dragon to prove his warrior mettle. But after downing a feared dragon, he realizes that he no longer wants to destroy it, and instead befriends the beast – which he names Toothless – much to the chagrin of his warrior father

2010-03-26

Dave Lizewski is an unnoticed high school student and comic book fan who one day decides to become a super-hero, even though he has no powers, training or meaningful reason to do so.

2010-04-16

Two co-dependent high school seniors are forced to deal with separation anxiety after their plan to stage a booze-soaked party goes awry.

2007-08-17

Two salesmen trash a company truck on an energy drink-fueled bender. Upon their arrest, the court gives them a choice: do hard time or spend 150 service hours with a mentorship program. After one day with the kids, however, jail doesn't look half bad.

2008-11-07

When Phil and Debbie Winslow relocate from their native Kansas to the sunny climes of Orange County, their big-hearted, havoc-wreaking Great Dane gets a taste of the dog's life, California-style.

2010-06-04

When a couple of lazy hunter-gatherers are banished from their primitive village, they set off on an epic journey through the ancient world.

2009-06-19

The film follows Hiccup and his young fellows accompanying their mentor, Gobber, on a quest to kill the legendary Boneknapper Dragon. An extra that accompanies the film "How to Train Your Dragon".

2010-10-15

The thrilling second chapter of the epic How To Train Your Dragon trilogy brings back the fantastical world of Hiccup and Toothless five years later. While Astrid, Snotlout and the rest of the gang are challenging each other to dragon races (the island's new favorite contact sport), the now inseparable pair journey through the skies, charting unmapped territories and exploring new worlds. When one of their adventures leads to the discovery of a secret ice cave that is home to hundreds of new wild dragons and the mysterious Dragon Rider, the two friends find themselves at the center of a battle to protect the peace.

2014-06-13

The Viking town of Berk, now enjoying its new alliance with the dragons, is preparing for its annual winter holiday of Snoggletog. However, that spirit is threatened when all the dragons, except Toothless who needs Hiccup to help him, suddenly fly away for some reason. While Astrid ineffectually tries to salvage the occasion, Hiccup decides to build Toothless a new prosthetic to allow him to fly independently, only to have the dragon take off as well. However, as the holiday approaches, Hiccup finds himself swept up to learn the dragons' secret the hard way and to find a solution to bring them home early.

2011-11-15

A teenager suspects his new neighbour is a vampire. Unable to convince anyone, he tries to enlist the help of a self-proclaimed vampire hunter and magician in this remake of the 1985 comedy-horror classic.

2011-08-19

In the town of Blithe Hollow, Norman Babcock can speak to the dead, but no one other than his eccentric new friend believes his ability is real. One day, Norman's eccentric uncle tells him of a ritual he must perform to protect the town from a curse cast by a witch centuries ago.

2012-08-17

After Kick-Ass' insane bravery inspires a new wave of self-made masked crusaders, he joins a patrol led by the Colonel Stars and Stripes. When these amateur superheroes are hunted down by Red Mist — reborn as The Mother Fucker — only the blade-wielding Hit-Girl can prevent their annihilation.

2013-08-16

So you want to be a dragon trainer do you? Prepare yourself for adventure, excitement and training as Hiccup, Astrid, Toothless and Gobber tell the legend behind the Book of Dragons and reveal insider training secrets about new, never-before-seen dragons.

2011-11-15

A series of interconnected short films follows a washed-up producer as he pitches insane story lines featuring some of the biggest stars in Hollywood.

2013-01-25

While attending a party at James Franco's house, Seth Rogen, Jay Baruchel and many other celebrities are faced with the apocalypse.

2013-06-12

Feeling pressured to become more sexually experienced before she goes to college, Brandy Klark makes a list of things to accomplish before hitting campus in the fall.

2013-07-26

College student Beca knows she does not want to be part of a clique, but that's exactly where she finds herself after arriving at her new school. Thrust in among mean gals, nice gals and just plain weird gals, Beca finds that the only thing they have in common is how well they sing together. She takes the women of the group out of their comfort zone of traditional arrangements and into a world of amazing harmonic combinations in a fight to the top of college music competitions.

2012-09-28

A recent college graduate and his friends are forced to lower life expectations when they leave school for the real world. Life after college graduation is not exactly going as planned for Will and Jillian who find themselves lost in a sea of increasingly strange jobs. But with help from their family, friends and coworkers they soon discover that the most important (and hilarious) adventures are the ones that we don't see coming.

2016-03-25

A couple with a newborn baby face unexpected difficulties after they are forced to live next to a fraternity house.

2014-05-09

A hunt for a lost sheep turns into a competition between Hiccup and friends as they compete to become the first Dragon Racing champion of Berk.

2014-11-11

Lovable and friendly, the trolls love to play around. But one day, a mysterious giant shows up to end the party. Poppy, the optimistic leader of the Trolls, and her polar opposite, Branch, must embark on an adventure that takes them far beyond the only world they've ever known.

2016-11-04

A sorority moves in next door to the home of Mac and Kelly Radner who have a young child. The Radner's enlist their former nemeses from the fraternity to help battle the raucous sisters.

2016-05-20

Actor Christopher Mintz-Plasse goes to Rook Island for the Far Cry Experience, where he meets Vaas and his pirate gang.

2012-11-01

Billy is the self-designated leader of a group of teenagers living in a shelter. Jacob and Rae, Billy's oldest childhood friends, live there as well as part of "the family". Billy has an AIDs-like virus, which he has passed on to his blood brother Jacob. Billy and Rae are boyfriend and girlfriend, much to the dismay of Jacob who has always loved Rae from afar. Billy's philosophy of life, and how that interfaces with having a deadly virus, comes to a head when Billy and Jacob compete in a very unique game of "Tag", with the future of Rae and "the family" dependent upon the outcome.

2015-05-04

When the eternally optimistic Poppy, queen of the Trolls, learns that the Bergens no longer have any holidays on their calendar, she enlists the help of Branch and the rest of the gang on a delightfully quirky mission to fix something that the Bergens don't think is broken.

2017-11-24

An aspiring actor in Hollywood meets an enigmatic stranger by the name of Tommy Wiseau, the meeting leads the actor down a path nobody could have predicted; creating the worst movie ever made.

2017-12-01

As Hiccup fulfills his dream of creating a peaceful dragon utopia, Toothless' discovery of an untamed, elusive mate draws the Night Fury away. When danger mounts at home and Hiccup's reign as village chief is tested, both dragon and rider must make impossible decisions to save their kind.

2019-02-22

A young woman haunted by a tragedy in her past takes revenge on the predatory men unlucky enough to cross her path.