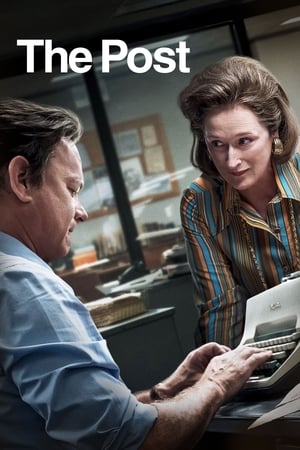 The Post
2017-12-22
The Post
2017-12-22
01 Hours 56 Minutes
Amblin Entertainment, Pascal Pictures, DreamWorks, Participant Media, Star Thrower Entertainment
United States of America
A cover-up that spanned four U.S. Presidents pushed the country's first female newspaper publisher and a hard-driving editor to join an unprecedented battle between journalist and government. Inspired by true events.
Reviews
Gimly - Review
Firing on all Oscar-bait cylinders, _The Post_ is much more about the facts of the events than an insight into the people involved in them. It has some laughs in it, but it's far from a comedy. It's all "what" and no "why", but also, _The Post_ is built on this HUGE will-they-wont-they question with massive ramifications ("Will Nixon and LBJ be exposed") and it's what the whole 108 minute runtime is building up to, but... We already know. The things that happen in _The Post_ are real events that are common knowledge. So it's kind of... The mystery of the moral quandary was answered before you ever pressed play. I think with the state of journalism and even more so the state of politics the way it is now in America, that _The Post_ was a very timely film, and with a cast like this assembled, obviously nobody in it is bad. But does _The Post_ deserve the awards consideration it has gotten? Personally, I don't think it does. _Final rating:★★½ - Not quite for me, but I definitely get the appeal._
martina.physics - Review
The movie is very interesting and clearly very curated in the cast and scenography. It tells an important piece of American history and is an ode to press freedom. However, I found it rather slow in development and a bit too lost in too many conversations. Lacks a bit of action/movement.