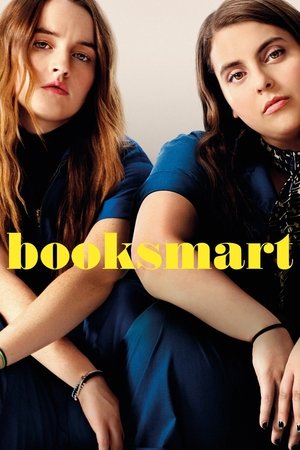 Booksmart
2019-05-24
Booksmart
2019-05-24
01 Hours 42 Minutes
Annapurna Pictures, Gary Sanchez Productions
United States of America
Two academic teenage superstars realize, on the eve of their high school graduation, that they should have worked less and played more. Determined to never fall short of their peers, the girls set out on a mission to cram four years of fun into one night.
Reviews
Gill-Man - Review
Anybody who thinks that this is just a female Superbad would be wrong, because it's so much more than that. This is a film about friendship, and in some respects it feels more of the same compared to other coming-of-age films, but it delivers past that expectation with the help of Olivia Wilde's excellent direction and the strength of Kaitlyn Dever and Beanie Feldstein. This is a film about friendship, but it's also about a celebration of youth and empowerment of one's own life. Dever and Feldstein are perfection but Billie Lourd is hilarious as well! But seriously, it's also the hardest i've laughed in a long time and it'll sadly probably get snubbed come awards season but this deserves Best Picture and i will love and cherish this movie until I die.
SWITCH. - Review
'Booksmart' is a fun, hilarious, and instantly and infinitely quotable film, making it a must-see for all ages and sexes. But most importantly, it's exciting. Olivia Wilde has here proven herself to be a fantastic new voice in filmmaking, and she's brought along screenwriters Susanna Fogel, Emily Halpern, Sarah Haskins and Katie Silberman for the ride. One can only imagine the excellence they'll produce in the future and if they keep discovering new onscreen talent as well, there's no stopping them. Girl power! - Jess Fenton Read Jess' full article... https://www.maketheswitch.com.au/article/review-booksmart-say-hello-to-the-next-great-voice-in-female-filmmaking Head to https://www.maketheswitch.com.au/sff for more Sydney Film Festival reviews.